In honour of International Womens Day 2020, I present my Winners and Losers. Not all of them are Women. One of them is still a teenager and in the interest of gender diversity, I have decided to include men.
The Honourable Jacinda Ardern Prime Minister of New Zealand
As we approach the 1st anniversary of the Christchurch terrorist attacks, my first winner has got to be Prime Minister Arden.
Who could forget her sympathy, empathy and compassion when she stood in front of the world press to condemn the terrorist and defend New Zealand's Muslim community?
In the words of the Honourable, Jacinta Ardern, Prime Minister 'But even the ugliest of viruses can exist in places they are not welcome'.
Congress Woman Ilhan Omar
A formidable woman from humble beginings. Omar lost her mother at a young age and grew up in a refugee camp. Not letting her circumstances define who she is or who she was to become, Omar, like phoenix rose from the ashes of adversity to become the first Somali-American to serve in the U.S Congress.
A proud Muslimah, Omar was sworn into US Congress with her 'crown' hijab firmly on her head and her hand on the Holy Quran. Congress had to change its rules to allow Omar to wear her hijab. "To me the Hijab means power, liberation, Beauty and Resistance"
Congress Woman Rashida Tlaib
Another formidable, proud Muslimah, nobody can put Tlaib in a corner!
A Politician and a Lawyer, Congress woman Rashida Tlaib is passionate about community and social justice. The daughter of working class Palestinian immigrants, Tlaib is the original boss woman.
Tlaib is fearless and unafraid to take on the big boys. In the words of this fierce Muslimah mother…
'I'm not going to allow this world to make my son scared of saying he's a Muslim'.

Greta Thunberg
She used to skip school to protest outside the Swedish parliament when most kids her age were obsessed with boys and social media. At the tender age of 16, Greta Thunberg climate youth activist commands attention.
To reduce her carbon footprint Thunberg prefers to sail rather than fly. Confronting world leaders and policy makers would leave many an adult flustered, not this teenager. Thunberg has been nominated for the Nobel peace lauriet for two consecutive years.
"But the young people are starting to understand your betrayal. The eyes of all future generations are upon you. And if you choose to fail us, I say: We will never forgive you".
Congress Woman Alexandria Ocacia Cortez
She is known as member of "The Squad' along with fellow House freshmen Rashida Tlaib, Ilhan Omar and Ayanna Pressley. At age 29, Ocasio-Cortez became the youngest woman to be elected to the United States Congress.
A former bar tender and political activist. Congtress woman Ocacia Cortez may one day become the President of the Unity States of America. This is one to watch.
"Greatness has never been a result of circumstance or fortune," "It is not an inherited trait or a function of destiny. Greatness is reserved for the delinquents, the combatants of the status quo."
Ramla Ali – Professional Boxer
She was being bullied for being overweight so she went to the gym and took up boxing. Ramla Ali is the first boxer in history to have represented Somalia a conservative Muslim country, in the Women's World Championships.
This practising Muslimah daughter of an Imam teaches weekly self defense to Muslim women. She was one of fifteen women selected by Meghan Markle, Duchess of Sussex for the cover of the September 2019 British Vogue issue as one of 15 women who "break barriers" If she's good enough for Meghan Markle, she is good enough for us!
Uzra Jafari Mayor Afghanistan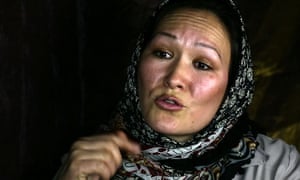 Appointed as the First ever female Mayor in Afghanistan, another conservative Muslim country. Jafari grew up as a refugee in Iran before returning to her native Afghanistan. Mayor Jafari's response to male dominant Afganistan –
"There are plenty of men here with no ambition to work, who are bad at their jobs and over whom a lot of money has been wasted. Because they are men, no one really questions them and asks 'as a man, how successful have you managed to be?' But as the only female mayor among 180 others, the first question I'm always asked, wherever I am, is 'show us what you've done for your people.'"
Mesut Ozil – Professional footballer
Mesut Ozil is an exceptional footballer.
Özil donated his entire 2014 World Cup winnings to pay for medical bills for sick Brazilian children. He has visited the Zaatari refugee camp in Jordan, home to around 80,000 people displaced as a result of the Syrian civil war.
He wins an Award for standing up to China in its treatment of the chinese minority Uyghurs and for highlighting their plight.
Sadio Mane- Professional Football Star
Sadio Mane is considered as one of the best players in the world. Apart from his prowess on the field, Mane is also a philanthropist.
In a profession synonimous with vulgar displays of wealth, Mane a practising Muslim who makes dua before a match has other ideas for his hard earned money.
'Why would I want 10 ferararis, 20 diamond watches or 2 planes? I built schools, a stadium, we provide clothes, shoes, food for people who are in extreme poverty.'
And the Losers are:
President Donald Trump
This is a bad hombre. Remember p****gate, Stormi Daniels, shit hole countries, The wall between Mexico and the U.S, locking up of immigrant children, recognition of Jerusalem as the capital of Israel… there is not enough space to write about all Trump's wrongs.
Crown Prince of Saudi Arab.
Mohammad bin Salman bin Abdulaziz Al Saud
There is only one thing to say to this hypocrite: Stop killing the innocent children of Yemen.
Happy belated International Womens Day.